This week, two members of our Recruitment team are heading back to school.

Chris Armiger and Beth Seekings are joining other local businesses, colleges and universities in attending Fakenham Academy to help inspire current Year 9 students and their parents in a careers fair which is running alongside their GCSE options evening.
We at Jack Richards are obviously well known for our famous yellow trucks, but we offer many more opportunities in joining our team, supporting our driving family.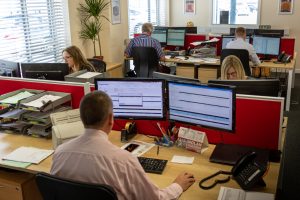 Whether that's in the Traffic Office, answering calls or routing lorries, Customer Services, actively managing customer needs or in the Workshop, getting your hands dirty, we have a long tradition of offering both permanent placements and apprenticeships.
We very much look forward to meeting you on Thursday 6th February at Fakenham Academy to discuss with you options on your exciting career prospects with us.