Partnership working is at the heart of everything we do at Jack Richards & Son. We work in collaboration with trusted partners across the supply chain to enhance the breadth of service offering and to provide customers with the most cost-effective, efficient and sustainable distribution solution.

Palletline
Jack Richards & Son is a member of the Palletline network. The Palletline network enables us to offer our customers delivery of single or multi pallet consignments anywhere in the UK and Europe, overnight and economy, or bespoke to our customers' requirements.
There are nearly 100 Palletline depots in the UK, who all work together to provide a reliable and cost-effective service for pallet consignments.
---

Proteo
Proteo Enterprise is an advanced road Transport Management System (TMS) used by Jack Richards & Son for our transport operations.
In a single system, customised to our requirements, the TMS operates in real-time to provide secure online tracking of vehicle and loads, detailed reports on driver and vehicle performance, plus vital business information to help us maintain our controls and drive efficiencies. Our customers can also login quickly and securely to the system for PODs and essential paperwork retrieval.
---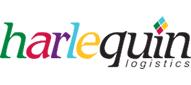 Harlequin Logistics
Harlequin Logistics specialises in the provision of operationally effective, commercially viable solutions to manufacturers and retailers with complexity in their supply chains.
The operation brings together the skills and expertise of four of the leading family-owned names, including Jack Richards & Son, in UK haulage to provide customers with access to a 1350 truck fleet across 23 locations and over 1 million sq. ft. of warehousing through a single point of contact.