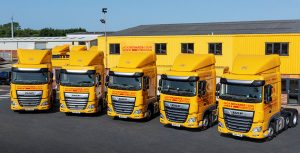 Looking back over the year and it has been quite the year, one theme throughout is celebrating our staff, our history and our successes. The year started off by celebrating both our apprentices and drivers. For the first time we entered and had a finalist in the Microlise Driver of the Year and we also kicked off our own Driver of the Year competition taking 5 drivers to the Leyland DAF factory. This was a brilliant event to say thank you to the drivers across our depots for ensuring we are safe whilst out on the roads and at our customer premises. We will soon see this being launched again for 2020.
The company was honoured to receive the Lifetime achievement award at Truckfest back in May, it was a great weekend full of fun and celebration, centred around a fabulous parade to accept the award.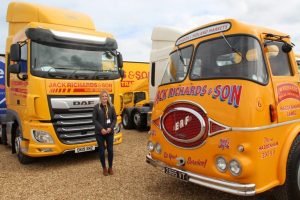 We saw changes at Fakenham in the form of new and refurbished offices and we celebrated success by achieving New Depot of the Year at the annual Palletline awards, well done to the team at Fakenham!
We celebrated the life of Gladys Richards, who passed away in June of this year, she was a wonderful, strong lady and sorely missed, but now back with her Jack.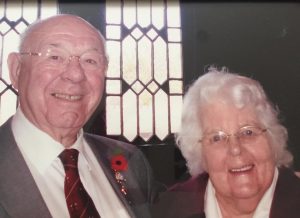 At the end of the summer we announced that Jack Richards had joined forces with The Turners Group, this has seen a very successful end to the year and we are delighted that we still remain a strong yellow and red presence on the road.
We started our very own branded safety campaign to address the various issues that affect us, our workforce and the public whilst out on the road, this has been in the form of a 7 part poster campaign, of which the 3rd will shortly be released. We have also been to schools to deliver our road safety message, which we will continue with this year.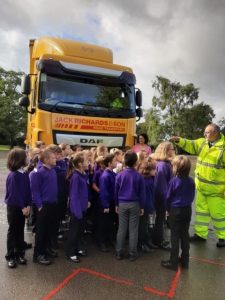 We have supported some great charities, Great Places through truck and trailer donation in the Manchester Pride event, Raising funds for Macmillan through bake sales and supporting local youth Football teams both In Fakenham and Winsford. We will continue to support our local charities into 2020 and wish our teams a successful year.
We finish the year feeling proud of our staff for taking on and making such a huge success of the changes to the company, we thank everyone for taking the changes in their stride, highlighting the excellent work each department is doing. We look forward to the new decade and new opportunities that 2020 will bring, and wish everyone a very Happy & Healthy New Year.